Combining carbon footprint reduction with liquidity and a tangible impact on social and environmental issues.
LIQUID INVESTMENT WITH HIGH ESG STANDARDS
LIQUID INVESTMENT WITH HIGH ESG STANDARDS
The strategy provides daily exposure to the European equity market in line with the benchmark STOXX Europe 600 NTR Index, but selecting only companies which demonstrate high Environmental, Social and Governance (ESG) standards, and a positive financial outlook.
CARBON REDUCTION AND OFFSETTING
CARBON REDUCTION AND OFFSETTING
Companies are also selected based on their carbon emissions and energy transition strategy. The remaining carbon footprint of the portfolio is offset every quarter through the purchase of Verified Emission Reduction certificates, issued by the Project Kasigau Corridor REDD+ in Kenya.
SOCIAL AND ENVIRONMENTAL IMPACT
SOCIAL AND ENVIRONMENTAL IMPACT
The Project protects threatened forests, the wildlife that live in them and provides communities with a sustainable and transformative development path. REDD+, Reducing Emissions from Deforestation and Degradation, is a climate change mitigation strategy introduced by the United Nations. The plus sign relates to additional benefits for the local community and biodiversity.
Combatting climate change together
From Kyoto to Paris, the major agreements over the last 30 years.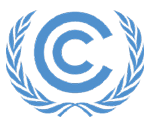 1992
United Nations framework convention on climate change (UNFCCC)
The UNFCCC is the first international climate agreement within the UN framework. It seeks to reach a better understanding of climate change, proposing solutions for cooperation between countries so as to limit the effects of climate change. To date, it has been ratified by 195 countries and recognises three main principles: the precautionary principle, the principle of common but differentiated responsibilities and the principle of the right to development.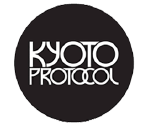 1997
Kyoto Protocol Application 2005-2020
In the mid-1990s, the signatories of the UNFCCC became aware of the need to take more stringent measures to reduce greenhouse gas emissions (GHG). In 1997, they adopted the Kyoto Protocol which sets the target for the 38 most industrialised countries in the world to reduce their overall emissions of 6 GHG by 5% compared with the levels observed in 1990. Three flexible mechanisms were put into effect to help countries achieve this: Emissions Trading (ET), Joint Implementation (JI) and the Clean Development Mechanism (CDM).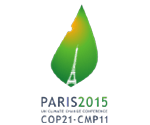 2015
Paris Conference on climate change (COP 21) Application 2020-2030
In December 2015, 195 countries adopted the very first legally binding universal agreement on climate change, which will come into effect in 2020. The Paris Agreement lays the foundations for an international action plan aiming to limit the planet's temperature increase to 2 degrees Celsius compared with pre-industrial levels. A key point of the COP 21 was discussion surrounding the lack of climate financing in order to achieve the 2°C objective.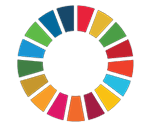 2016
17 Sustainable Development Goals (SDGs)
Adopted unanimously in September 2015 at a historic United Nations Summit, the SDGs came into effect in January 2016 for a time horizon of 2030. The SDGs initiative aims to involve all countries and civil society as well as covering all aspects of sustainable development: economic growth, social inclusion and environmental protection. The flagship objectives are to put an end to all forms of poverty, to combat inequalities and to tackle climate change.
Eligible Companies: approximately 1,000 listed European equities covered by Moody's ESG Solutions, a global provider of ESG research and services.
CARBON REDUCTION & OFFSET
The proceeds of the VER certificates are allocated to the project Kasigau Corridor REDD+ in Kenya, supporting local community, wildlife and forestry conservation. Investors benefit, through their financial contribution in a highly positive social and environmental impact project, from an enhanced brand value and reputation, which will ultimately attract the increasingly climate conscious consumer base.
This investment process is repeated on a quarterly basis so as to update both equity portfolio and the amount of VER certificates to be purchased.
Rebalancing dates: beginning of March, June, September and December.
The impact of your investment
Benefits of the Kasigau Corridor REDD+ Project.
A positive climate impact
Protection of more than 500,000 acres of Kenyan forests under threat, securing the whole migration corridor between the Tsavo East and Tsavo West national parks.
The project will make it possible to offset over 1 million tonnes of CO2 per annum for the next 30 years.
Protection of over 300 wildlife species, including more than 2,000 endangered African elephants and other endangered species such as cheetah and grevy's zebra.
Creation of more than 300 jobs, the majority of which are filled directly by local community, with 30% of the workforce being female.
Development of eco-tourism, agroforestry and jobs linked to parkland conservation.
Contributions to the United Nations' Sustainable Development Goals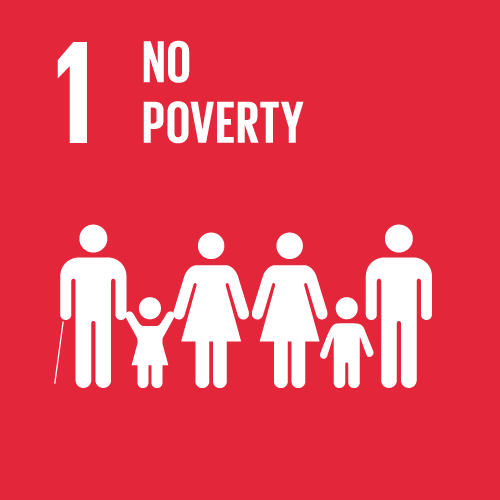 Value in REDD+ is created by preventing release of CO2 into the atmosphere, represented as Verified Emission Reduction (VER) units, where 1 VER = 1 tonne of CO2
- To generate revenue, VERs generated from the Kasigau Corridor REDD+ Project are sold on the voluntary market
The proceeds from VER sales are shared with local landowners and the community who are involved in the forest conservation efforts
- Direct: cash payments are made directly in cash to >6,000 landowners and >340 employees
- Indirect: these are made through supporting critical livelihood needs including education (bursaries or schools), healthcare, water harvesting and agriculture intensification methods
Wildlife Works also stimulates business by improving access to markets for various products including apparel, soaps, Jojoba oil and community crafts
Most of the activities listed under the rest of the SDGs also directly or indirectly contribute towards reducing poverty
Source: Wildlife Works, July 2019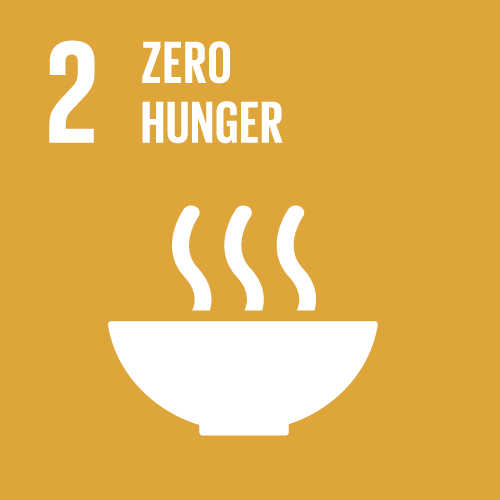 Improved yields on existing land not only enhances food security and increases incomes, but also contributes to easing pressure on the forest by reducing the need for farm expansion. The organic greenhouse serves as a demonstration area for the community for tree production and sustainable agriculture.
Project achievements
- Over 100,000 mature seedlings distributed to various community sites for planting
- Two women's groups supported to set up greenhouse based agri-business ventures growing a variety of vegetables, moringa, neem and jojoba for consumption and sale
Source: Wildlife Works, July 2019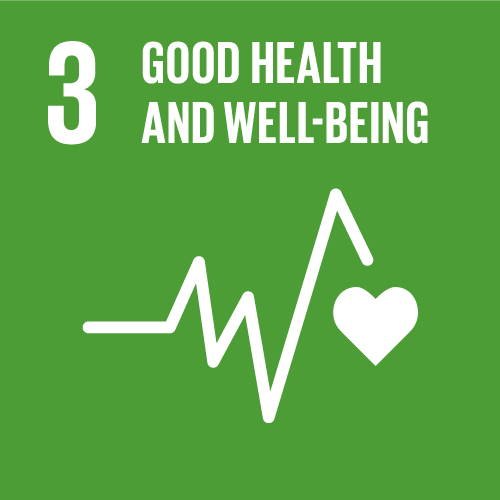 In 2014, Wildlife Works partnered with the Taita Taveta County and Lancet on a public private partnership deal to upgrade the County Referral Hospital's Diagnostic Laboratory. Wildlife Works holds workshops for women on menstruation hygiene, family planning, cervical cancer and reproductive health. Wildlife Works staff organise GLOW (Girls Leading our World) workshops on sexual health and sanitation. Through GLOW, Wildlife Works developed a solution to the female sanitary products problem involving using fabric from the eco-factory to make affordable, reusable sanitary towels.
Project achievements
- Over 50,000 patients have benefitted from diagnostic services since construction of the County Referral Hospital's lab in 2014, and over 100,000 tests have been conducted
- 1100 students have received sexual health and sanitation training
Source: Wildlife Works, July 2019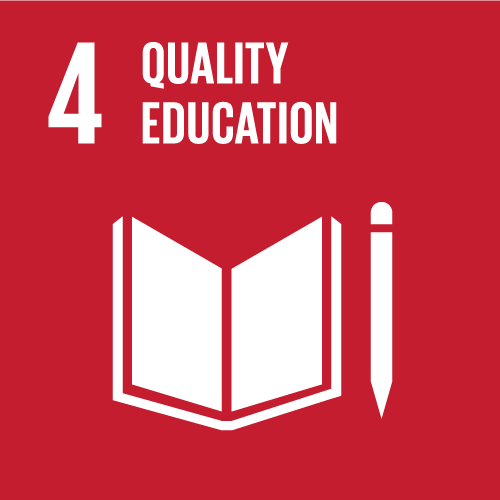 Education ranks highly in all Social Impact Assessment workshops, where members of the local communities prioritise issues that Wildlife Works should address. Free childcare and early education are provided on-site for all children of Wildlife Works' employees too young to enroll in school.
Project achievements
- Over 11,400 secondary school and college bursaries have been awarded for local students
- 17 x 40-student classrooms constructed or restored
- Desks provided for 12 classrooms with 40 students each
Source: Wildlife Works, July 2019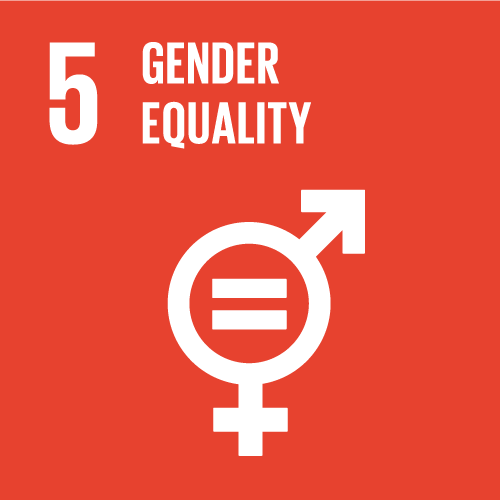 Wildlife Works ensures that Women in same rank and experience as men are paid the same salary. About 40 women's groups (over 1200 women) are currently members of the Hadithi community-based organisation. From this, a sizeable amount of revenue from salaries or sales accrues to these women, which greatly empowers them and their societies in general.
Project achievements
- Long term average of 30% female staff at 100% wage parity with male staff, despite many roles being traditionally male in Kenyan society, e.g. wildlife rangers, greenhouse workers
- Supported over 40 craft groups comprising over 1200 women through training, purchases over $150,000 USD and international market promotion
- Provided long term support to two women's groups to establish greenhouse based agri-businesses
- Provided sexual health education under the GLOW program to over 1000 girls
Source: Wildlife Works, July 2019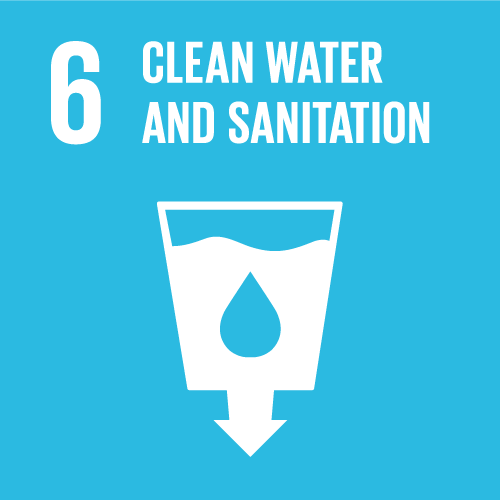 The Kasigau Corridor project is set in a water-stressed area categorised as arid-and-semi-arid (ASAL), which contributes to low farm productivity and high poverty. Women and girls bear the heaviest brunt from water scarcity as they are usually the ones walking for long distances to fetch water. The community allocates substantial portions of their revenue to improve amount and access to water.
Project achievements
- Over 25,000 community members provided access to clean water
- 24 community water projects, pipeline extensions and repairs, water tanks and reservoirs, and rock catchments
- Water access for 6 schools with over 2000 students
Source: Wildlife Works, July 2019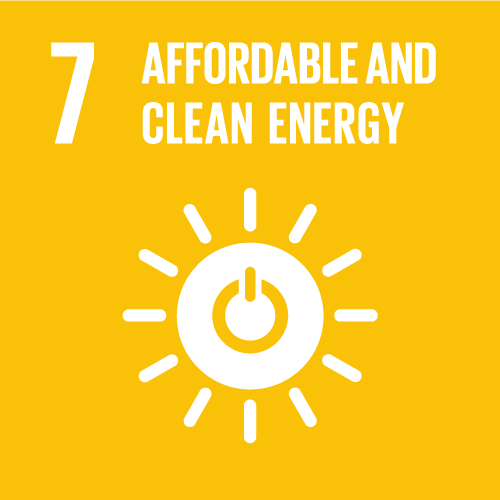 Unsustainable charcoal production was a major cause of deforestation and forest degradation in the Kasigau Corridor project, most of it for sale and not local consumption. To address this, Wildlife Works set up a sustainable charcoal production venture, where charcoal is produced using twigs and small branches plus briquetting of smallest pieces which otherwise went to waste.
Project achievements
- 8 permanent staff manually processing 1000-1500 0.5kg briquettes/week for over 5 years
- Over 100 tonnes of sustainable charcoal produced
- In 2017, the Kasigau Corridor project successfully leveraged R&D financing from the National Research Fund (NRF-Kenya) towards scaling up this venture
Source: Wildlife Works, July 2019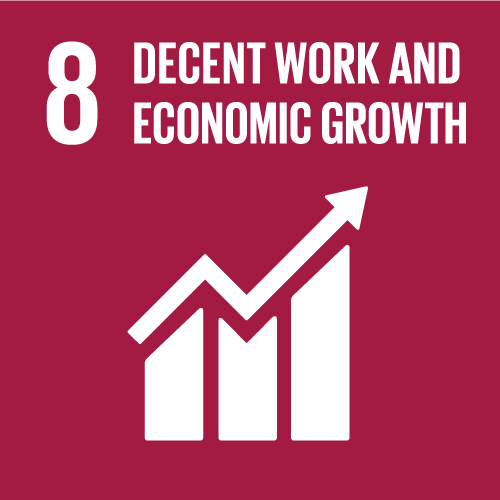 Over 340 diverse jobs have been created by the Kasigau Corridor project (90% local and almost 30% female). Wildlife Works also encourages income diversification through SMEs, e.g., soap factory, eco-charcoal venture, agri-businesses and Hadithi. Further, the Kasigau Corridor project provides revenue for many local goods and service providers. All staff members are also provided with breakfast and a healthy and nutritious lunch. Wildlife Works encourages skill development for all staff, supporting their pursuit of advanced courses e.g., ranger refresher courses, First Aid, seamstresses and GPS use.
Project achievements
- Steady employment for community members over 20 years
- 90% from the Project Zone and Taita Taveta County
Source: Wildlife Works, July 2019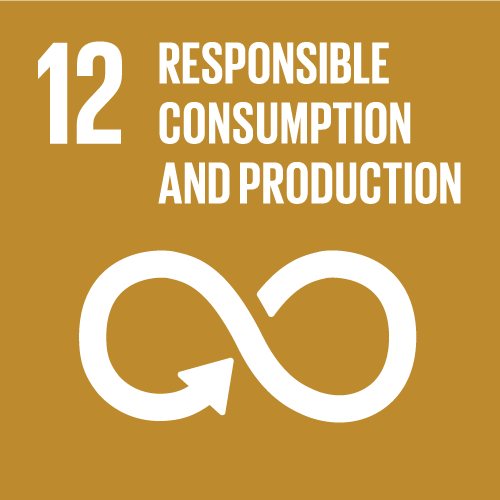 Founded in 2001 to create a market-based solution for wildlife conservation, the Kasigau Corridor project eco-factory was the first and still the sole Carbon Neutral and Fair Trade garment factory in Africa. It exclusively uses organic cotton to produce garments both for Wildlife Works collections and also other international brands. Wildlife Works' recycling unit sorts all waste and ensures it is reused, recycled or disposed of.
Project achievements
- The community engagement team also gives talks on recycling and basic environmental management during designated clean up days in local town centers and schools.
Source: Wildlife Works, July 2019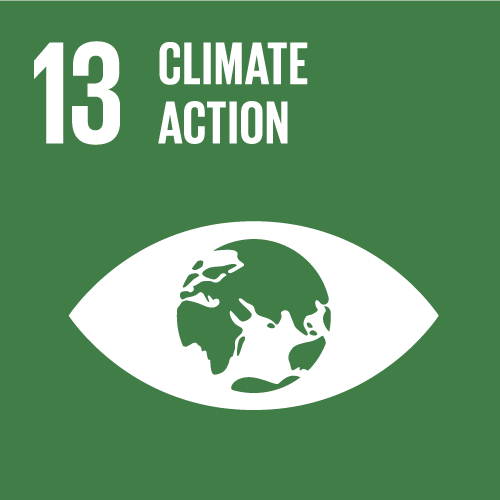 Tropical forest destruction is a significant contributor to global anthropogenic greenhouse gas emissions. Deforestation is considered the 2nd largest anthropogenic source of CO2 after fossil fuel combustion (van der Werf et al. 2009). Besides mitigation, project activities also help local communities diversify their incomes and livelihoods, which is a vital adaptation feature for withstanding climate-related and other shocks.
Project achievements
- The Kasigau Corridor REDD+ Project protects 200,000 ha (0.5 million acres) of dryland Acacia-Commiphora forest
- On average, the project prevents a gross of 1.8 million tonnes of CO2 from being released per year, or 54 million tonnes over the 30-year life of the project (equivalent to taking 2.5M passenger cars off the road).
Source: Wildlife Works, July 2019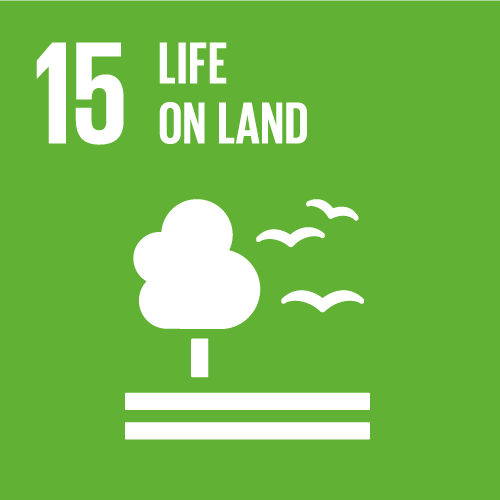 The Kasigau Corridor project is home to over 50 species of large mammals and 300 bird species. IUCN Red List species include Grevy's zebra, wild dog, cheetah, lion, secretary bird, martial eagle, various vulture species and over 2,000 African elephants. The project also forms an important corridor for wide-ranging and migrating endangered species like the elephant, big cats and wild dogs moving between Tsavo East and West National Parks
Project achievements
- Ranger patrols: Between Jan 2011 and June 2019, Wildlife Works ranger outposts carried out 8,455 foot and vehicle patrols across the Kasigau Corridor project. Additionally, a mobile patrol team supported the outposts with information, logistics and back-up rangers. More than 1,000,000 km were covered during this period.
- Aerial surveillance: A total of 370 flight-days were completed between July 2018 and June 2019 by two gyrocopters, covering 77,980 km of aerial surveys. This has resulted in improved monitoring of High Conservation Value species and enhanced detection of incidents; more than 25% of all incidents recorded during the reporting period were originally detected from an aerial patrol. A total of 1986 wildlife sightings (encounters) were recorded during the aerial patrols in this period, comprising 22 High Conservation Value species.
- Long term safe breeding habitat provided for endangered and threatened species: elephant, cheetah, Grevy's zebra, leopard, lion, secretary bird, spotted hyena, wild dog.
Source: Wildlife Works, July 2019
A REDD+ Project Developer and Manager.

1997
Creation of Wildlife Works

1998
Launch of the first project in a wildlife sanctuary in Rukinga, covering 80,000 acres of forest

2010
Expansion of the wildlife sanctuary to protect 500,000 acres in the Kasigau Corridor

2011
Kasigau Corridor world's first REDD+ project to be verified under the Verified Carbon Standard (VCS) and the Climate, Community and Biodiversity Standards (CCB standards)

2016
The International Finance Corporation, from the World Bank group, selected the Project as underlying for the first "Forests Bond" ever issued

2017
Kasigau Corridor REDD+ project Winner of Best Offsetting Project by Environmental Finance

2019
The protection area now protects over 500,000 acres of forest, preserving the habitat of over 300 species and providing direct benefits for over 120,000 people
Partnership with BNP Paribas

Check the full article here and visit About Global Markets for more information on our Global Markets Sustainable offer.

Wildlife Works counts among its main shareholders Allianz and The Kering Group, who also offsets its unavoidable emissions through the Kasigau Corridor REDD+ project.